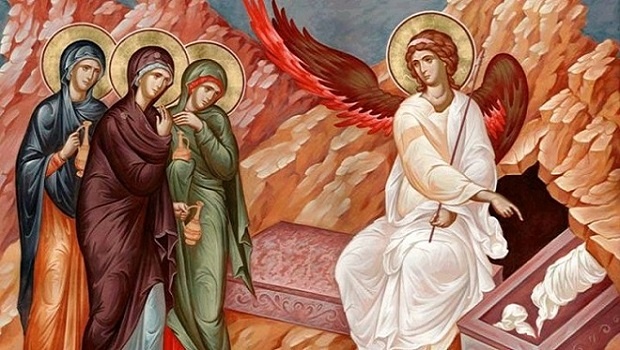 …I have written briefly, exhorting, and testifying that this is the true grace of God wherein ye stand. -1 Peter 5:12b.
For there are certain men crept in unawares, who were before of old ordained to this condemnation, ungodly men, turning [exchanging, perverting] the grace of our God into lasciviousness, and denying the only Lord God, and our Lord Jesus Christ. – Jude v.4.
On the surface the differences may not readily appear between the true grace of God and false-grace. We will go over some of these differences…
But first a few texts:
For the grace of God that bringeth salvation hath appeared to all men, Teaching us that, denying ungodliness and worldly lusts, we should live soberly, righteously, and godly, in this present world… – Titus 2:11-12;
And if by grace, then is it no more of works: otherwise grace is no more grace. But if it be of works, then is it no more grace: otherwise work is no more work. – Romans 11:6.
Moreover the law entered, that the offence might abound. But where sin abounded, grace did much more abound…What shall we say then? Shall we continue in sin, that grace may abound? – Romans 5:20, 6:1.
For sin shall not have dominion over you: for ye are not under the law, but under grace. What then? shall we sin, because we are not under the law, but under grace? God forbid. – Romans 6:14-15.
Differences between true grace and false-grace:
1. True grace says that we are forgiven of all our sins past, present and future, as an act of the sovereign grace of God apart from works.
2. False grace says that we are forgiven of all our sins past, present and future, because God understands that as long as we're living, we will continue sinning.
3. True grace says that we can stop sinning, and that change is not only possible but an imperative, not of law (works) but by faith.
4. False grace says or implies that we can never stop sinning in this life, and to think so is an absurdity and unrealistic.
5. True grace takes by faith our new identity as children of God, and lives a sin free life through being born again in Christ's resurrection (1Pet 1:3, 23; 1Jn 3:1-10), while putting off our old identity: 'the old man', consigning it to its death on the cross (Eph 4:22-24; Rom 6:1-11; Col 3:9-10).
6. False grace sees us as having a split identity, or a dualistic (Gnostic) identity having both good: born again, new nature and evil: the flesh or fallen nature, and that our whole Christian life is a continuous struggle between the two natures. This invariably leads to a false-identity, and a struggling after the flesh or by law and works.
7. True grace repents of sin by seeing instead its forgiveness, new nature, and renewing its mind after the truth, hungering and thirsting after the righteousness that it is and has by grace.
8. False grace 'repents' of sin (and then repents of its repentance) by endlessly confessing, groveling in its former behaviors, and maintains a sin-consciousness through miss-identification and unbelief.
9. True grace believes it is forgiven (always), accepted and righteous (as God's gift), and is even more abundantly given during times of weakness and failure, enabling us to again find our way, and change before Him from glory to glory by the Spirit.
10. False grace disbelieves it is forgiven, accepted or made righteous until it has 'made up' for past wrongs, or has somehow bettered itself according to works. It sees itself as deserving of God's scorn and disapproval, and has to 'try harder' to please God, and overcome by its own power its sinful tendencies. It never truly changes, only sorrows in a groveling sort of way.
In summation…
True grace is by which we actually stand, and change (transform) into those creatures of God that we actually are, whereas false grace excuses our continual failing and falling, and doesn't truly believe in real lasting change, seeing ourselves as miserable sinners, woefully flawed and wholly corrupt.
While true grace reveals a sin-destroying Christ, false grace excuses and makes peace with a sin-loving devil.