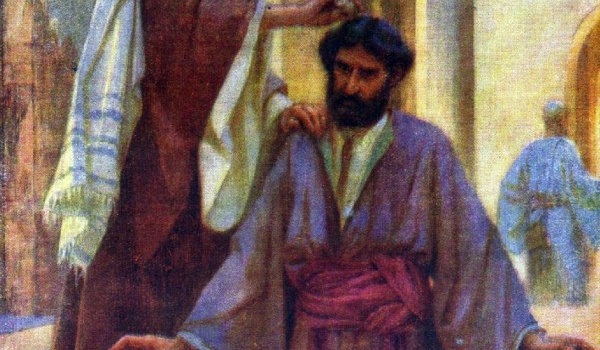 "And he that is the high priest among his brethren, upon whose head the anointing oil was poured, and that is consecrated to put on the garments, shall not uncover his head, nor rend his clothes; Neither shall he go in to any dead body, nor defile himself for his father, or for his mother; Neither shall he go out of the sanctuary, nor profane the sanctuary of his God; for the crown of the anointing oil of his God is upon him: I am [Yahweh]." – Leviticus 21:10-12.
"Behold, I come quickly: hold that fast which thou hast, that no man take thy crown. Him that overcometh will I make a pillar in the temple of my God, and he shall go no more out…" Revelation 3:11-12a.
There is a place in our walk, in the Spirit, praying in the Spirit, praying without ceasing- no longer coming out of that sanctuary, not for any reason of the flesh: no longer coming out of the temple for soulish or psychological reasons, not for weeping, not for mourning, not for any loss, any sorrow, any sadness, not for ourselves, nor for our soul.
There is a place in the Spirit, praying with our spirit ceaselessly, in our heavenly language, that we 'come at no dead body'- that is, we don't defile our consecration for anything that comes from the flesh-realm, which is death, not even for our closest relationships, we don't deal in the fleshly nor natural (Gk. soulish) realm.
This is not to say that we don't have compassion, we certainly do! This is not to say that we fail to render help and assistance, for we serve humanity perfectly from this place. It is that we ourselves no longer come out of the Sanctuary, ever in the Spirit, because the crown of the Anointing Oil is upon us, and we will allow no man to take our crown.
The Crown of the Anointing