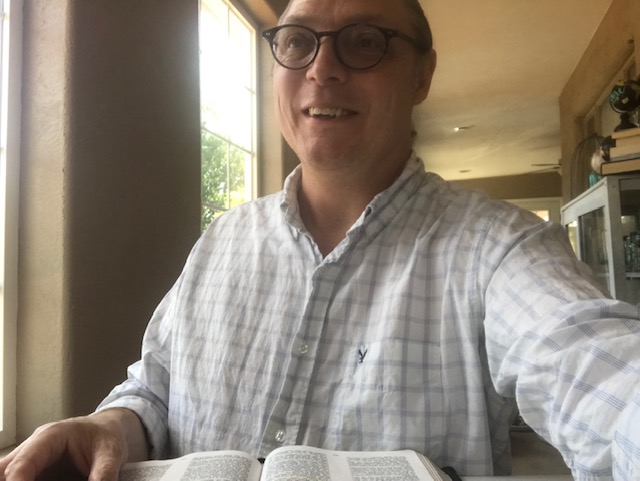 Invite Leon to
Speak!
Invite Leon as a conference speaker, as a guest minister in your church or home fellowship. 
Trained in the Scriptures, experienced in the Spirit
Indepth Bible study has been my passion for over 30 years. I've taught in multiple venues. This includes church services, home fellowships, open air preaching and college campuses.
I have an intense hunger to be a blessing to the Body of Christ and to see the individual believer come into the divine fullness.
I can teach a wide range of topics covering basic doctrine for new believers toward ever deepening spiritual and mystical applications. My teaching is not mere intellectual data, but promotes the opening of the heart through inward knowledge and revelation.
Areas of teaching may include:

Christian Orthodoxy
Biblical Hermenuetics
Grace and Law 
Election and Predestination
First Century Ecclesiology  
Gifts of the Spirit 
Spiritual Discerment
Angelogy 
Demonology
Eschatology 
Men's Issues
Spiritual Maturity
Christian Mysticism
Hebrew Alphabet (mystical)
…and much more!
How to Invite Me:
If God has brought us together somehow, it's not by coincidence. Whatever your church-needs are, or whatever venue you wish for me to speak at, let's talk!
There's a baseline speaker's fee per meeting, additional meetings are at a discounted rate. Travel and lodging are additional expenses, researched at reasonable rates. To find out more:  
First, Contact me:
Invite Leon to Speak
Second, Enter our agreed on amount below:
---
Other Payment Methods:
If these other methods are used to purchase, please click on the link below:
---
To donate any ammount to this ministry: