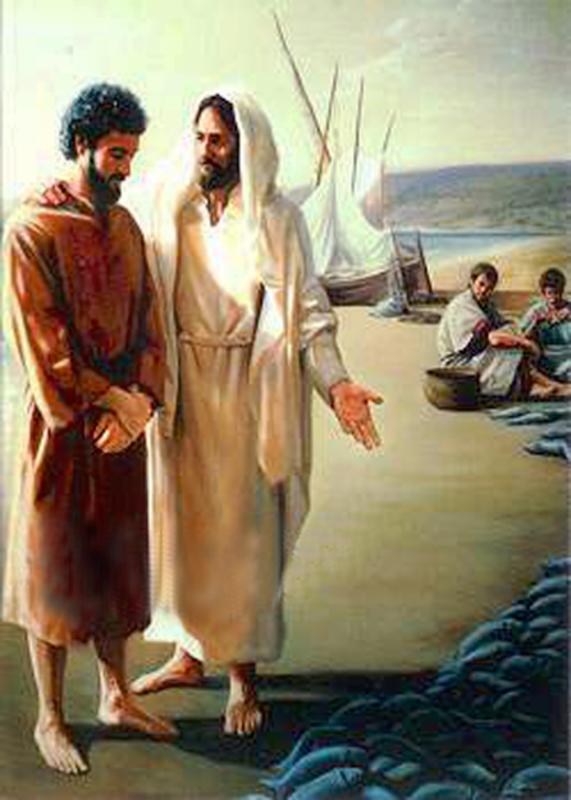 What follows was an idea that I had, inspired from a post in social media. I'm really excited about this venue because it gives me an opportunity to explore various doctrines, and their important nuances within the context of a hypothetical dialogue between the Master Jesus, and a nameless disciple. -Enjoy.
Disciple: "Master, are there few that be saved?" [see Luke 13:23-30].
Master: "Strive to enter in at the strait gate: for many, I say unto you, will seek to enter in, and shall not be able. When once the master of the house is risen up, and hath shut to the door, and ye begin to stand without, and to knock at the door, saying, Lord, Lord, open unto us; and he shall answer and say unto you, I know you not whence ye are: Then shall ye begin to say, We have eaten and drunk in thy presence, and thou hast taught in our streets. But he shall say, I tell you, I know you not whence ye are; depart from me, all ye workers of iniquity. There shall be weeping and gnashing of teeth, when ye shall see Abraham, and Isaac, and Jacob, and all the prophets, in the kingdom of God, and you yourselves thrust out." [v.v.24-28].
Disciple: "What does it mean that the master of the house is risen up?"
Master: "The resurrection. My rising from the dead both shut and sealed the door. Once that occurred, to be on the outside is to be in disagreement with the true situation."
Disciple: "What does that mean? What true situation?"
Master: You stand outside the door knocking, saying, 'Lord, Lord, open unto us'- do you not know that it is I standing outside the door of your own heart knocking, saying, 'Open up to me, my sister, my spouse?' [see Sos 5:2; Rev 3:20]. The truth is, when I died- you died, for I died as you. When I rose, you arose, for I arose as you. You're on the inside, and yet through unbelief you stand outside knocking- what foolishness!"
Disciple: "But can you blame us, I mean, for our unbelief? If we don't believe, isn't that just it, we don't believe?"
Master: "To believe or disbelieve is a choice, based on the degree of light one receives. You asked if few be saved, the truth is, ALL are saved. Do you not know that I am the Savior of all men- but especially of they that believe?" [see 1 Tim 4:10; 1Tim 2:4, 6; Jn 1:29; 1Jn 2:2; Jn 12:32].
Disciple: "This makes no sense to me. Either you're the Savior of all, or that only a few are saved… It can't be that both are true?!"
Master: "You're being upset reveals the straight and narrow path that is even now before you, who's either sides will crush many seeking to enter in. On one side is the lawlessness of licentiousness, on the other side is the legalism of self-righteousness. You're called to just believe, that's it. However, to insist on doing it yourself (religious law-keeping), or to be some false self (irreligious sinfulness), is to deny your own death you died, and the new birth experienced in your Sacred Rising."
Disciple: "Thank you, Master. That's enough mind-blowing for one day."
[profusely bows].
Master and Disciple- Hypothetical Dialogue 1.