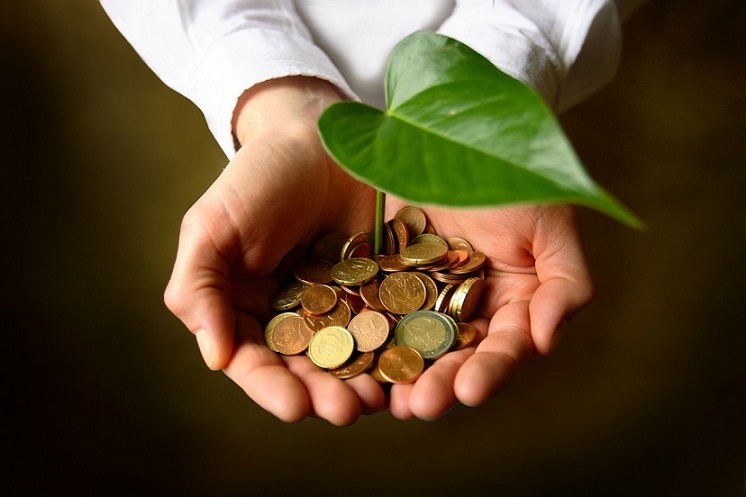 Our financial approach concerning this ministry may be summed up in a two word term:
Spiritual Exchange
In commerce there is an exchange that takes place, when products are provided or services rendered, payment (monetary or otherwise) is then made for the goods or expertise received. This is true of almost everything we receive in life.
While the Gospel of the Kingdom itself is freely given (Mt 10:8), even in this domain the people of God are expected to support the work and the workers of the Gospel through whatever means as are available to them.
The financial approach of this ministry:
The services offered by this ministry are provided with the implied understanding of a spiritual exchange. That is, the client receives from what is offered in exact proportion to what they're willing to put into it, not only financially (if that applies), but in terms of the physical, mental or spiritual energy they're willing to expend. In other words, the greater a service is valued by the recipient, the greater will be the results and effects received.
Two financial approaches:
Performing a thing by art as distinguished from that by miracle. The first is chargeable monetarily, the latter- freely given. There will never be a confusing what is miraculous, what are the 9 gift ministries of the Holy Spirit as discussed by the Apostle Paul (1Corinthians 12:7-11) versus services rendered based on skill, knowledge and experience. 
1. Services Rendered: There are several services offered on this site that are based on accumulated knowledge, skill sets that come with years of intensive study and ever deepening experiences. Spiritual intensives, teaching on specialized topics involving in depth instruction, the various divinatory readings involving intuitive interpretive skills, are considered chargeable services having pricing attached to them.
Payment Procedures are based on the honor system. Typically, payment will be through Paypal.
1) Regarding internet or email related services, payment will not be required until after the services are rendered. After the service, you will be contacted through email requesting the agreed upon amount.
2) Regarding agreed upon amounts for speaking engagements or teaching ministries involving travel/lodging, payment will be received following our time together, or although traveling and lodging expenses (if not included) may be rendered prior to the speaking date.   
2. Ministry Freely Given: What are classically considered 'church ministry', such as preaching and teaching the Gospel, along with the workings of the Holy Spirit either through His gifts, or through the miraculous, including physical healings, baptism in the Holy Spirit (as evidenced by tongues), prophecies, words of knowledge, revelations, etc… All these cannot be chargeable financially, in that they are freely given by divine grace, and received through faith. But notice what Jesus instructs His disciples who went out to minister:
Heal the sick, cleanse the lepers, raise the dead, cast out devils: freely ye have received, freely give. Provide neither gold, nor silver, nor brass in your purses, Nor scrip for your journey, neither two coats, neither shoes, nor yet staves: for the workman is worthy of his meat. – Mt 10:8-10.
While what we do in this aspect is freely given, the one ministering is still a workman worthy of his hire (Lk 10:7; 2Tim 5:17-18), meaning that the ones receiving ministry are asked to donate or give an offering as the Spirit speaks to their heart.
So while you may invite me to speak, hold a revival meeting, be a conference speaker, or some kind of crusade, at your church or spiritual community, while I may go and minister freely- however, there's travel and lodging expenses to consider, as well as some kind of honorarium that needs to be factored in. This can be negotiated on my Book Now! page. 
In Conclusion
Each of our services will have specific pricing attached to them. Or concerning our spiritual ministry without specific pricing, contact me for more details. One may feel free to donate any amount to this ministry for the furtherance of the Gospel.
For an in depth study concerning our financial approach, you may read our Finances and Ministry page.
Be sure to read and understand our Terms of Use.
Thank you, and God bless.